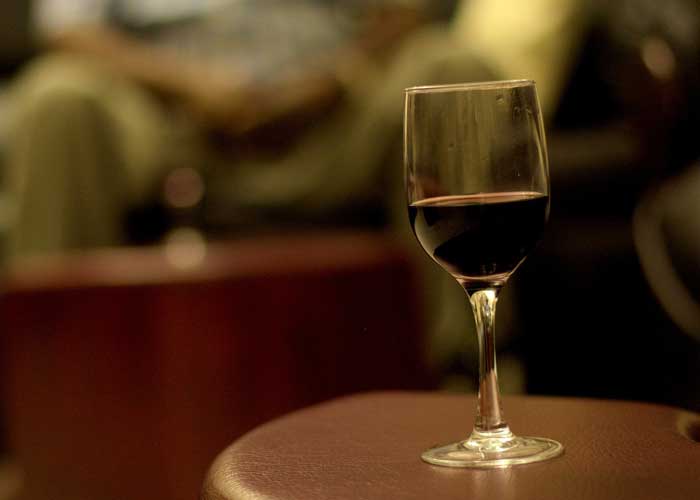 NV PROSECCO BLACK LABEL, MIONETTO, TREVISO
Quarter bottle £5.80 bottle £20.00
This well-structured, stylish Prosecco is an absolute delight, showing crisp Golden Delicious Apple fruit on the palate alongside tantalising hints of honey and acacia blossom.
POMMERY CHAMPAGNE
Half bottle £23.00 full bottle £45.00
A wonderfully fresh and elegant style of Champagne with Delicate hints of citrus and white flowers, great balance and finesse all the way through to the lively finish.
STARFISH WHITE, DOMAINE DU HAUT BOURG, VAL DU LOIRE VALLEY
175ml glass £4.50 500ml Carafe £12.50
Crisp, fresh and very elegant. This delightful house white has delicate lemon and grapefruit characters with pretty aromatics on the finish.
2015 GROLLEAU GRIS, DOMAINE DU HAUT BOURG, VAL DU LOIRE, FRANCE
Bottle £21.00
Domaine du Haut Bourg are producers of some of the very finest hand crafted Muscadet wines available but they also dabble with a few local varieties too, one being the Grolleau Gris. This zesty, vibrant wine is beautifully balanced with the faintest hint of fruity sweetness (even though it's dry) – downright delicious.
2015 VILLA WOLF GEWURZTRAMINER, PFALZ, GERMANY
Bottle £25.00
Clean, fruity and wonderfully light on its feet, showing off the aromatic charm of the variety without being heavy or ponderous. It has a deliciously juicy texture and a delightfully delicate aroma of spice and fresh roses.
2015 LE ROSÉ OSÉ, DOMAINE DE MURET, PAYS D'OC, FRANCE
Bottle £22.00
Cheerful yet serious blend of Syrah and Cinsault from Christophe Muret, formerly a champion melon farmer. Dry, very pale, with a perfume of fuchsia and mountain honey. A wine from the Languedoc with a Provencal heart.
2015 CUVÉE GALETS, VIGNERONS D'ESTEZARGUES, RHONE, FRANCE
175ml Glass £4.50 500ml Carafe £12.50
A brilliant Côtes du Rhône that is packed juicy, bright fruit and provides terrific drinking whatever the occasion. This organic red is made with 50% Grenache with the remainder of the blend made up of syrah and carignan.
2015 GRAN CERDO TEMPRANILLO, GONZALO GONZALO, SPAIN
Bottle £20.00
A completely natural wine from a wacky producer in Rioja, this 100% Tempranillo sees no oak, is whole bunch fermented and has minimal sulphur addition. The result is fresh and pure unadulterated Tempranillo which is a joy to drink.
2015 PINOT NOIR, DOMAINE LA COLOMBETTE, PAYS L'HERAULT, FRANCE
Bottle £21.00
Very pretty on the nose with a velvety soft palate that manages to balance true depth of flavour yet remain light and fresh at the same time.
2015 ROSSO PICENO 'BACCHUS', AZIENDA CIU CIU, ITALY
Bottle £25.00
This juicy, unoaked blend of Sangiovese and Montepulciano rarely fails to hit the spot. Plump, rounded and guaranteed to put a smile on your face! (Vegan)